An exclusive version of the game for PS3, Xbox360 and Wii was sold at Walmart that includes four additional Theme Packs for Toybox. The Theme Packs include Sports, Knights, Cutesy, and Military. Players can use the Theme Packs to decorate buildings and dress townspeople and Squeeze Toy Aliens in different ways after spending 500 coins on each pack in the Al's Toy Barn area of the game. The Walmart exclusive version also features a reflective foil background on the front of the case, rather than the standard black.
Trivia
This is only available if you Pre-order at Walmart.com
The Xbox360 and PS3 version cost 49.96$ unlike the Wii.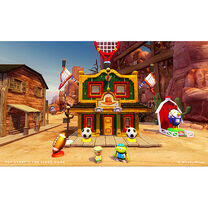 Ad blocker interference detected!
Wikia is a free-to-use site that makes money from advertising. We have a modified experience for viewers using ad blockers

Wikia is not accessible if you've made further modifications. Remove the custom ad blocker rule(s) and the page will load as expected.